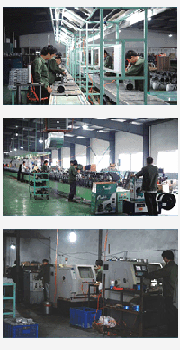 No.1 the enterprise tenet
Customer satisfaction is our standard of work, wholeheartedly for the customer service is our pursuit.
No.2 the spirit of enterprise
Positive enterprising, never satisfied, the pursuit of excellence.
No.3 enterprise ideal
Overall the enhancement enterprise comprehensive strength, make it become larger with a large and strong market competitiveness of the modern enterprise.
No.4 style of work
Respect for science, is diligently enterprising, practical, the pursue is perfect.
No.5 the quality policy
Quality is the life of the enterprise, and exceed customer expectations, strive for the world famous brand.
No.6 staff training
Set up the strong sense of mission and sense of responsibility, build a brave to win, with enterprise as the honor, unity and harmony worker team. Speak civilization tree fresh air, speaks the dedication and innovation, the struggle is the outstanding staff
No.7 management idea
1. The people-oriented, development potential within the staff, build a platform to display their talent employees.
2. Take the quality as the life, the market as the guidance, take the science and technology for development.
3. Taking innovation as the soul, benefit as the center, the enhancement enterprise comprehensive strength.
4. Increasing the benefits with management, in order to strengthen management enhance enterprise market competition ability.